As the Energy Efficiency 2022, report points out, energy efficiency actions are accelerating as countries and companies move to contain the economic impact of the crisis. Never before have we seen similar levels of concern about energy security and the inflationary impact of energy prices on world economies.
Energy now accounts on average for more than 24% of industries' costs. Energy efficiency investments are growing in the energy-intensive sectors.
Investments in energy efficiency
Energy is already, on average, more than the 24% of the industrial costs. You may not realise, but energy efficiency is driving the strategic investment decisions made in industrial sectors. If you haven't noticed it yet, by 2023 it will be so obvious that you won't be able to ignore it.
Energy efficiency for emission reduction
It is not only an economic issue, but also a necessity for the planet to move towards emission reductions and the fight against climate change.
In the article "ZGR and the energy transition. Scenarios for 2022", one of the ones first published in our blog at the beginning of 2022, we already pointed at how we are facing a new global energy economy based on: "a more electrified, efficient, interconnected and clean energy". We also argued that electric power is becoming an important area for investment and the generation of quality jobs.
As we pointed out in "Towards a new energy transition: How to create customer value", it is about transforming an energy system based on fossil fuels into one centered on renewable sources.
In Energy crisis: the challenges we face in the change of model, we explained the challenges in electricity infrastructures that the energy transition requires; moving towards a hybrid and distributed model will take decades and will affect the entire energy chain, which is a great challenge for our sector.
ZGR solutions for energy efficiency
And in the article: Solutions for energy efficiency in generation, distribution, transmission and consumption, we shared with transparency how we are in our company facing the challenge and providing added value to our customers in this great subject.
Throughout these 12 months we have been sharing articles that provide clues to the evolution experienced and the progress of the transition in all its facets. Here is a brief selection of some of the most read articles:
Microgrids, configured as small distribution systems capable of generating electricity and operating autonomously or connected to a larger grid, increase the energy efficiency of the system. If they are also accompanied by battery storage, they allow regular and stable energy to be obtained and become an optimal solution for the development of new distributed energy models.
"We see the future as a network of microgrids. Distributed energy resources make it possible to decongest current electricity grids, making them more efficient and without energy losses associated with their transport and distribution".
Microgrids and energy efficiency
Microgrids enable energy self-sufficiency because they emulate the operation of the general grid, but operate on a smaller scale and can also operate autonomously, allowing the user to generate their own electricity to use when they need it most.
But unlike a centralised grid, a microgrid is generated at the same site or very close to where the energy is consumed, so we avoid the problems and costs of creating and maintaining huge transmission lines. This allows us to maximize the profitability of each kilowatt hour (kWh) generated. At ZGR we have experience and ongoing projects in:
Microgrids for industrial energy communities.
Microgrids for residential energy communities.
Service stations in isolated areas with potential to be converted into power stations.
Microgrids for power plants and substations.
Industrial self-consumption is a solution for companies that allows them to generate and consume their own electricity and can even export surpluses to the distribution network.
According to UNEF (Spanish Photovoltaic Union), photovoltaic self-consumption installed in Spain grew by more than 100% in 2021. Specifically, more than 1,203 MW of photovoltaic power was installed, which was not only the highest figure in the history of our country, but also represented a growth of 102% compared to the data for 2020. According to the Association of Renewable Energy Companies (APPA), an estimated 2.4 GW of new self-consumption capacity has been installed in the last 12 months.
In the last 12 months, 2.4 GW of new self-consumption capacity has been installed in Spain.
At ZGR we provide a whole range of solutions, from solar inverters specially designed for this type of application, such as hybrid battery storage and equipment geared towards grid stabilization and regulation functions.
To learn more about the most important elements for the profitability of solar plants, read this other post: "Solar inverters, the key to the energy efficiency of a solar plant".
For electro-intensive industries, you can also read this other article: "Energy efficiency and electricity saving solutions for electro-intensive industries".
If, on the other hand, you cannot afford a power failure because of the implications it has on your production chain, we encourage you to read this article that has solved more than one headache for maintenance and production managers: Micro outages and voltage dips: What are their differences and how to solve them in industry?
In a time that some refer to as the "decade of storage", the energy transition gives battery-based solutions a key role to play. It could even be said that without storage, this transition would not be viable in a world increasingly populated by renewable energies. At ZGR, we are aware of this fundamental role and we are resolutely promoting innovation in this field, which is becoming the driving force behind many areas of our company.
Without storage, the energy transition based on renewable energies would not be viable
Energy storage, the key to energy efficiency
In the article "Energy storage, a priority for ZGR", we explain why storage is a clear commitment for our company. And we provide information on some of the most powerful projects developed this year.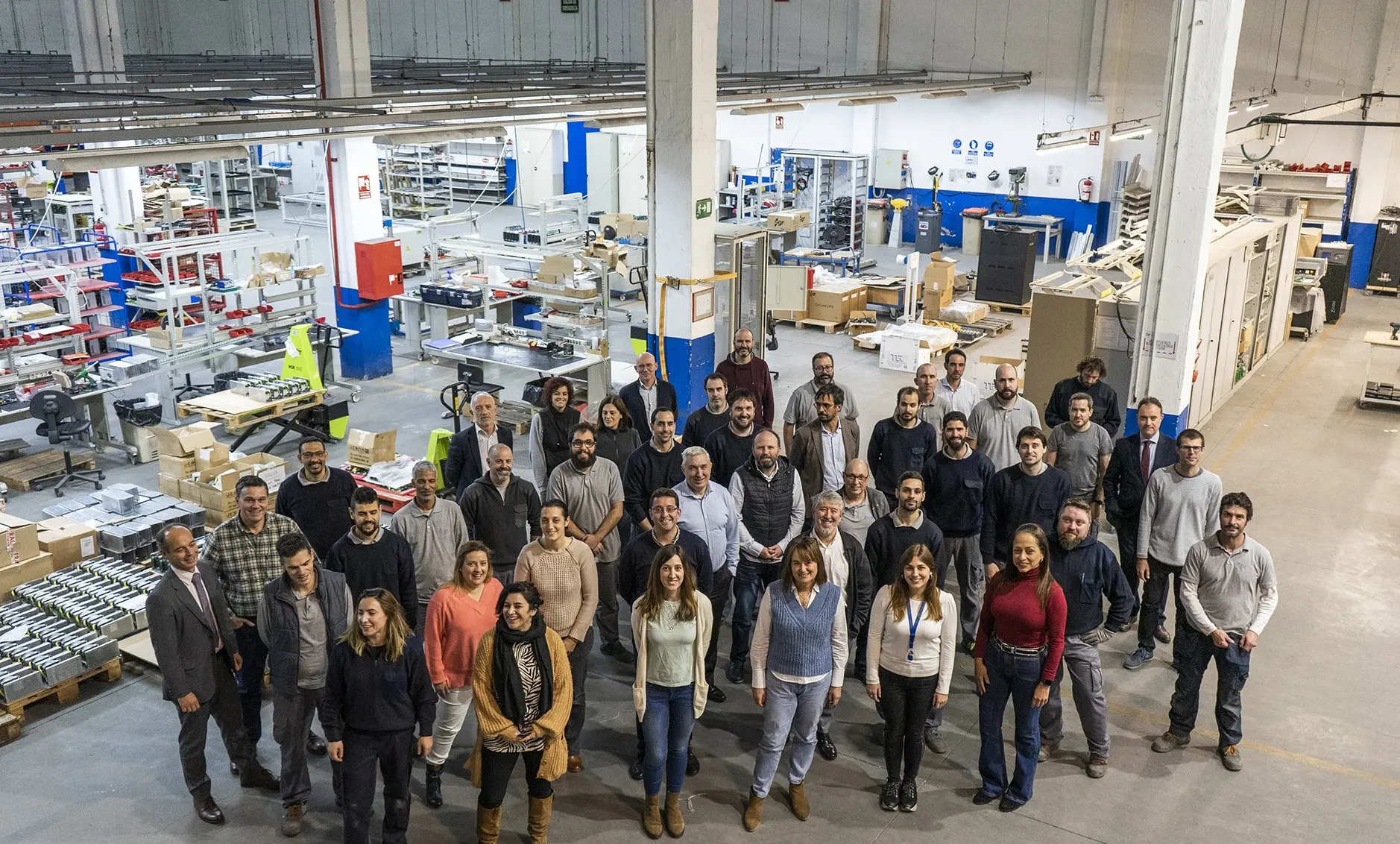 A post that has had a lot of traffic and that gives some keys to the issues that mark electric mobility.
We talk about electric chargers, but also about how to prepare the electrical infrastructures of current service areas, especially those in isolated areas with little connection to electricity grids, to respond to the significant energy demand that is expected, focusing on repowering and always looking at efficiency and cost savings. We discuss how to install photovoltaic plants in parking areas, reinforce them with hybrid battery storage systems, determine whether we need poles and pantographs… And we talk about some of the projects that have been successfully developed.
Much has been written about renewable hydrogen and its importance for the decarbonisation of the economy. But undoubtedly the big driver of its development in the last year has to do with the current gas crisis: The high cost of gas is driving up the production cost of conventional hydrogen or so-called "grey hydrogen". This is bringing the production costs of green hydrogen closer to an economically competitive situation for the industries that use it in their production processes.
High gas prices drive up the production costs of "grey hydrogen" and force the development of electrolysers to produce renewable hydrogen
At ZGR, as experts in power electronics, we are ready to be a key player in the development and evolution of renewable hydrogen. We are already working, in our areas of innovation, on the development of electrolysers and H2O electrolysis processes.
In the transformation, the incorporation of digital and predictive technologies brings with it the challenge of cybersecurity. At ZGR, we want to be part of the group of leading companies in electricity digitisation and we are taking the necessary steps to innovate in all its facets.
We have worked with the National Institute of Cybersecurity (INCIBE) to be one of the bodies that diagnoses and monitors vulnerabilities in equipments.
ZGR has been authorized as a CNA, a competent body in the designation, publication and disclosure of vulnerabilities affecting its sector and activity. CNA is the most important global network for cooperation in the identification of vulnerabilities and the fight for cyber security.
With this authorisation, we become part of the network of 203 CNAs spread over 32 countries to manage the CVE Vulnerabilities Program. In Spain, ZGR is the first company in the energy sector to join and the fourth in all sectors. Our role as a CNA allows us to assign CVE identifiers to the vulnerabilities that are detected and that affect our products.
Digitalisation will make it possible to make systems smarter and improve productivity. We talked about all this in this post: "Digitalisation is driving the energy transition and the use of renewable energies".
There have been several years now were supply chains are being squeezed to the maximum and demanding the best from all of us who are part of them. Logistical stresses continue and so does market volatility. That is why we wanted to include in our selection this article in which we reflect on the shared responsibility of all parties to enable the supply chain to deal with today's supply challenges.
As we explained in "The value of suppliers in ZGR's innovation ecosystem", we believe in cooperation as the only way to address the challenges facing the business.
As a company with a deep technological character, at ZGR we collaborate with customers in the development and implementation of pioneering solutions and we give our suppliers the opportunity to know, participate and anticipate the technologies that will be in demand in the coming years.
At ZGR we collaborate with customers in the development and implementation of pioneering solutions in power electronics and give our suppliers the opportunity to learn about, participate in and anticipate the technologies that will be in demand in the context of the coming years.
The energy revolution has been adeveloping before 2022, but the events of the last year and what is sure to come in 2023 accelerate the transition. We are prepared to be resilient and help our customers, as a partner, in their own transformation and in gaining traction in energy efficiency. The challenge is worth it. We'll be here to keep telling you about it. Thank you for reading us.