ZGR Corporation has launched its new 2023 Catalogue, which includes almost 100 references of equipment and solutions for energy efficiency in the entire value chain of electrical energy: Generation, Transmission, Distribution and Consumption.
In a year characterized by new launches, the 2023 Catalogue presents interesting new products, such as the new line of integral solutions in electric mobility or the new hybrid energy storage equipment, which are bi-directional and can also be used, thanks to their modular design, as solar inverters for large-scale utility-scale plants.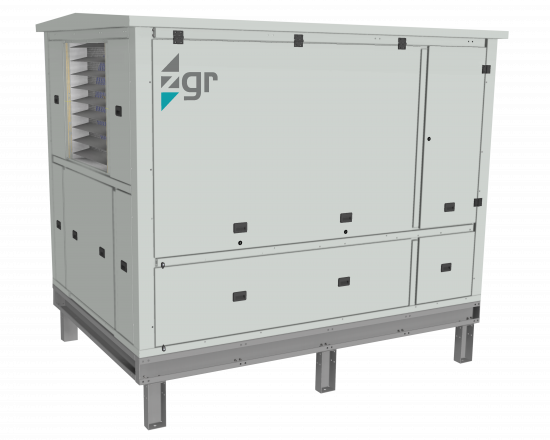 The new rectifier-chargers for renovating, regulating and better distributing loads in electricity grids, as well as high-power voltage stabilisers for electro-intensive industrial processes, are some of the equipment that are responding best to market demands, with notable sales success.
ZGR Corporacion designs, develops and manufactures its products in Spain, which is subsequently sold internationally all over the world. It is therefore a strategic supplier whose equipment is highly demanded by companies and institutions with critical processes in areas such as health, logistics, energy, food, mobility…, as well as a wide range of productive industries. For this reason, its product catalogue is widely expected in industrial and energy environments.
The new 2023 catalogue also includes commissioning, maintenance and repair services, which are a differential element of the company, being a high quality, local and efficient technical service.
Catálogo 2023: New line of electric mobility solutions
ZGR Corporación's experience in power electronics, energy and electrical storage allows maximum flexibility and adaptation to the needs of each client. The company has the capacity to electrify any charging point in petrol stations, industrial fleets, public transport or any type of car park.
We have the capacity to electrify any charging point in petrol stations, industrial fleets, public transport or any kind of car park
The 2023 Catalogue incorporates a new range of recharging solutions that are easy to manage, designed and robust. Not only the supply of chargers is taken into account, but also the technological infrastructure for their installation in any operating environment. Also with minimum maintenance.
In this new catalogue, ZGR presents its stand-alone fast-charging (up to 50 KW) and ultra-fast-charging (up to 400 KW) chargers, all of which have a modular design.
Another new feature is a centralised charger for maximum use of the available power. This is a central converter (up to 500 KW), accompanied by the conventional charging post and the pantograph charging post.
This solution allows for the repowering of the electrical infrastructure of service stations, converting them into electric charching stations.
We are looking for renewable generation and energy self-sufficiency of the charching station
ZGR seeks renewable generation and energy self-sufficiency at the petrol station. For this reason, it integrates solar inverters and hybrid battery storage in its electrical repowering solutions. These are ideal solutions for service stations located far from urban areas and with little or poor electricity grid coverage.
2023 catalogue, new look
Although it maintains a similar structure to previous years, the new ZGR catalogue renews its corporate image to make it more in line with the company's new stage of growth, as well as the recently renovated website.
ZGR has stock availability, offering fast delivery times. The products identified in the catalogue are available at its factory in Vitoria, or they are developed to measure, adapting to the technical needs of each customer.
We have stock availability, offering fast delivery times
At ZGR we seek unique solutions based on modularity, which allows us to meet the reliability, profitability, efficiency and cost needs of each customer. Thus, there are a multitude of configuration options, making flexibility a differential element of great added value.
Also we like to introduce our new catalogue, available in our website, where customers can choose to place their orders through the new fast and personalised customer service.
If you want to know more about us and keep up to date with our activities, we encourage you to join our LinkedIn Community.