Vitoria, Madrid, Valencia, 29th May 2023. – ZGR Corporacion will attend INTERSOLAR 2023 with its complete range of Solar Inverters and Hybrid and Modular Storage Systems. The main product to be shown is the new Central Inverter CTRh 3300 kVA 1500 V, ready to serve large-scale energy storage systems.29 de mayo de 2023.
ZGR will be at stand 530, hall B4.
With its presence at Intersolar for the second consecutive year, larger space and showing an extended range of solutions, ZGR reinforces its commitment to its photovoltaic line, in which it expects to increase its growth in the coming years, increasing its presence in the European and global market.
Central Inverter 3300 kVA 1500 V
With its own design, technology, and manufacture, the new 3300 kVA – 1500 V Central Inverter, modular and bidirectional, has been designed to obtain maximum energy production and profitability, even in the most extreme environmental conditions, being the most compact on the market.
It is ideal for large photovoltaic plants, most often located in isolated locations and with extreme environmental conditions, which require high quality equipment to ensure full operation and a long service life.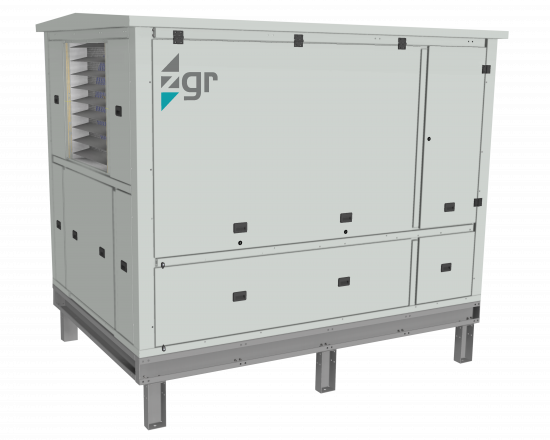 "The European and American certifications have already been managed and we expect to start delivering the first committed orders in the first quarter of 2024," says Eduardo Ibáñez, director of the Energy business line at ZGR Corporación.
"The market is increasingly demanding more modular equipment with the ability to balance CAPEX and OPEX, which is designed to optimize yield and reduce power density in PV plants, and that is what we have achieved with this new inverter, a central inverter with redundant modular topology in power stacks. We are very satisfied with the feedback from our partners, so we have high expectations for Intersolar, where we have already closed an important agenda of meetings," said Ibáñez.
An inverter is intended to be integrated with battery storage systems up to 1500VDC
To accelerate and implement energy storage, with this equipment different modules can be diverted to photovoltaic production and others to storage. Therefore, it will operate in a bidirectional way, responding to both functionalities.
In its storage mode, it is prepared to intelligently manage the charging and discharging of the batteries, taking advantage of the energy available in the grid. At times of peak solar energy production, when demand is lower, the system charges and stores in the batteries so that, later, when demand is higher and production decreases, there is an energy reserve that can be injected into the energy supply grid.
With its various operating modes, such as power, voltage, and frequency control, the ZGR PCS 3300 becomes an essential tool for grid operators to maintain optimal operating conditions within the appropriate quality standards. Its modular design allows the product's service life to be extended, as different sections of the inverter can be repaired or replaced without stopping the correct operation.
STR 250 kVA: Maximum efficiency for decentralised plants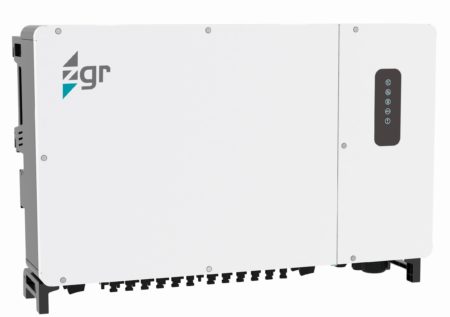 At Intersolar 2023, ZGR Corporación will also be showing other inverters that meet the needs of floating or agricultural photovoltaic plants. ZGR STR 100 / 120 / 200 / 250 inverter range stands out, ideal for decentralized solar plants, with an energy yield of over 98%.
These inverters are complemented by the ZGR Solar STS 2500/ 3500/ 5000 String Station, a plug & play skid solution, fully equipped with inverters optionally connected to a transformer station and medium voltage switchgear, as well as secondary services and communication for use in PV installations. It is a turnkey solution that increases the overall efficiency of a conversion system and reduces installation costs.
Self-consumption on the rise: hybrid systems as a solution
2022 saw record figures for self-consumption in energy and industrial communities, and this growth trend is expected to continue in 2023. In this context, ZGR Corporación will be at Intersolar 2023 with its comprehensive range of solar inverters for self-consumption (STR XXX series) designed to meet the demand, both in the residential and industrial sectors, which continue to be in high demand.
All ZGR solar inverters are designed for 0 Discharge or 0 Injection systems. At INTERSOLAR, attendees will have the opportunity to learn about the hybrid storage systems for photovoltaic generation that ZGR Corporation offers as a manufacturer.